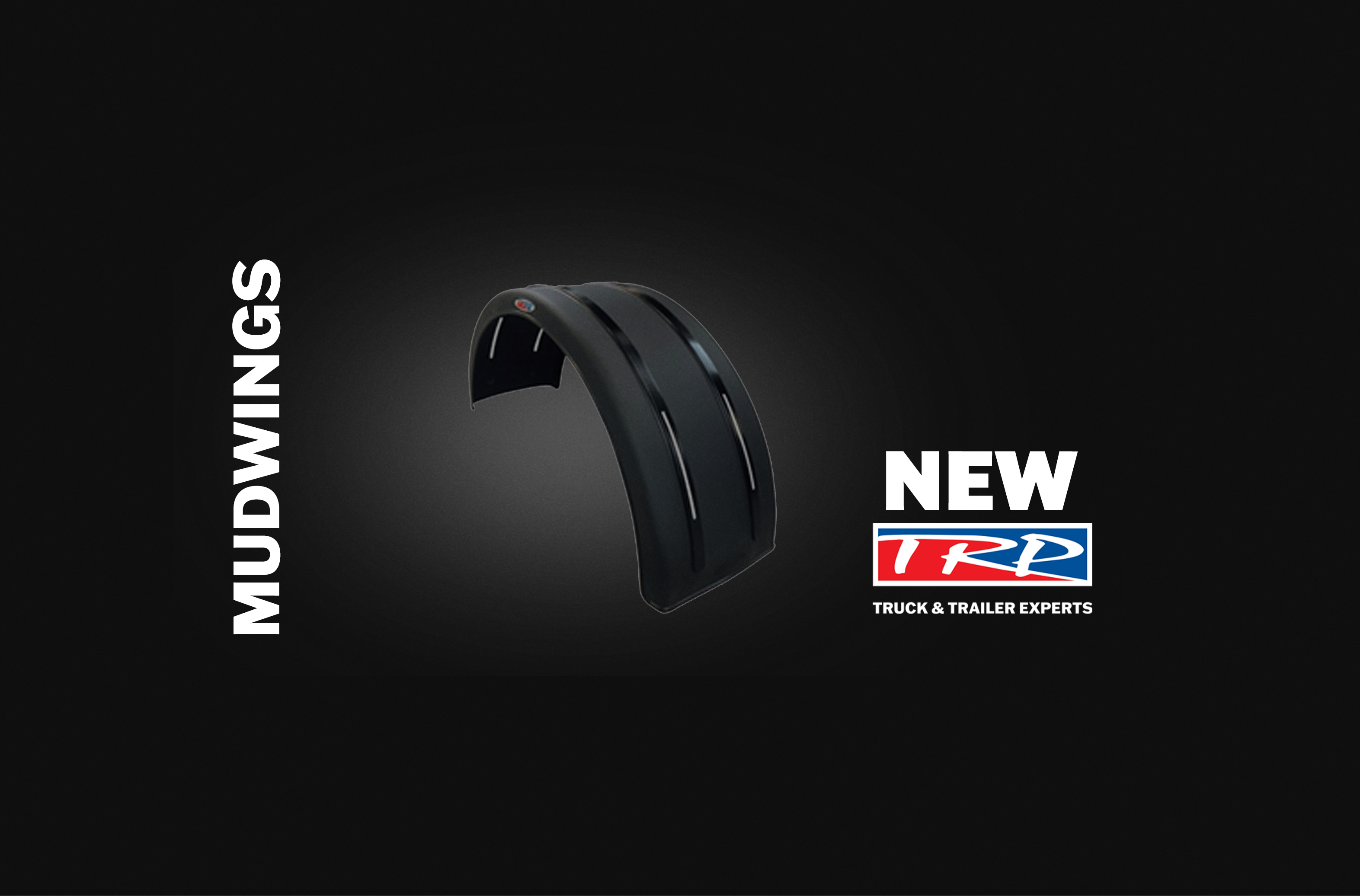 Friday, 20 January 2023
Trailer Mudwings are now available through TRP!
The mudwing part number is: 2282281.
Unique styling, advanced design
Measuring 420 mm wide, 635 mm radius, overall length 1900 mm, tip to tip 1270 mm.
Manufactured with high quality polyethylene which gives increased product rigidity whilst offering excellent impact and cold cracking resistance.
Mudguard removal for routine maintenance is faster.
The best visual and technical results are attained using the mudguard with the IT bracket system.
Resistant to most chemicals.
TRP logo mudflap (shown above) part no.: 1963966 can be ordered separately and fitted to this wing.
Quick and easy to fit
Lightweight