DAF introduces the new DAF oil standard
Publication-date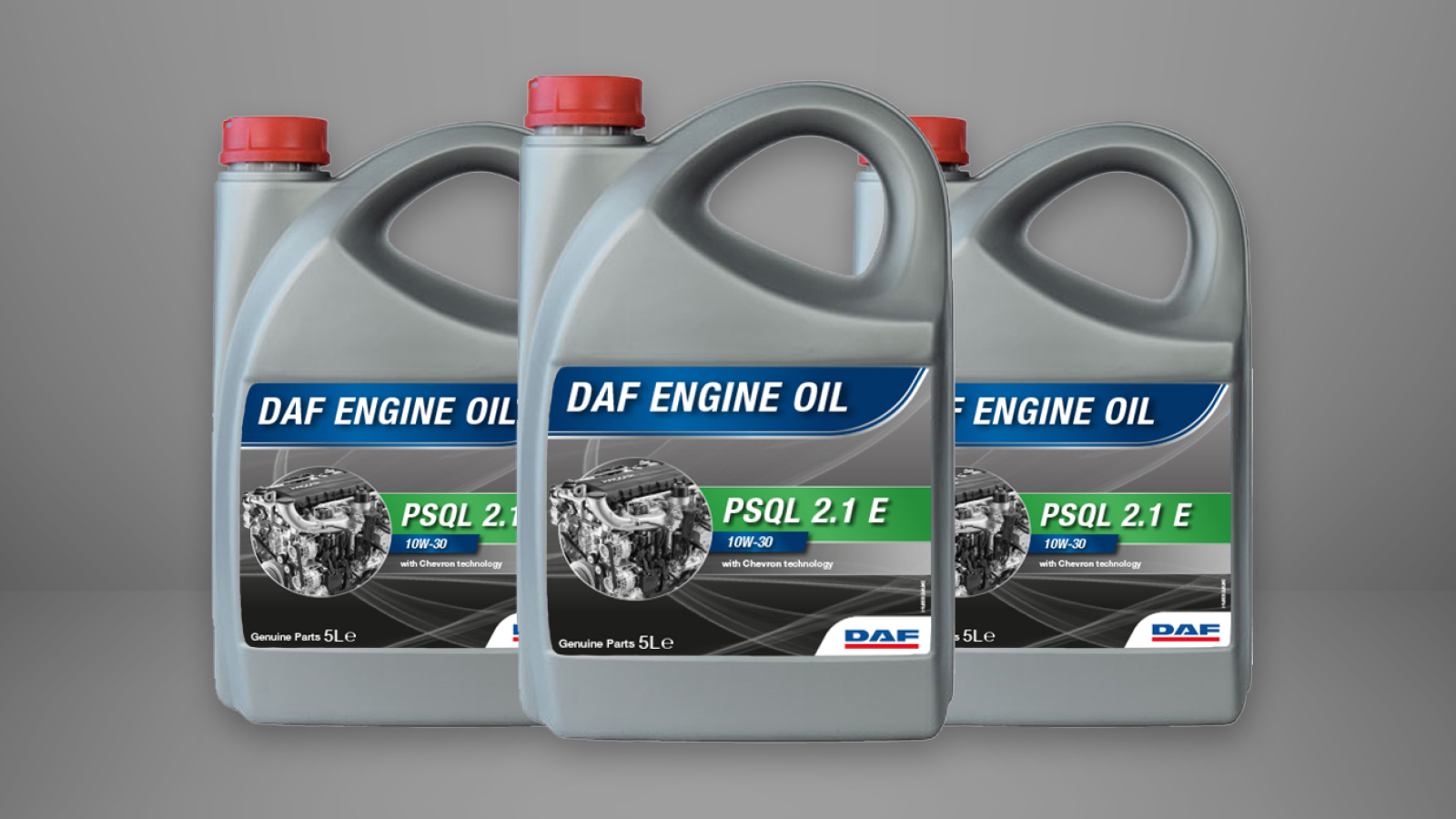 The introduction of the ground-breaking New Generation DAF trucks is the perfect opportunity to define a new standard for engine oil at the same time. Familiarise yourself with the ultimate engine oil for optimum engine performance and proven fuel economy.

The new DAF oil standard has been named PSQL 2.1 E (standard service interval). DAF appends the suffix "LD" (Long Drain) for extended service intervals. The PSQL 2.1 E standard is based on 10W-30 engine oil. This is the lubricant that will be used in every new DAF truck. Combined with the new PACCAR MX-11 and MX-13 engines and other innovations, this engine oil delivers unprecedented vehicle efficiency and demonstrably lower fuel consumption.

Extensively tested
The specifications of the new DAF oil standard have been rigorously tested in seven performance areas. The conclusion? The PSQL 2.1 E standard exceeds the ACEA standards in each area. This makes engine oil that has been approved in accordance with PSQL 2.1 E the most durable and cost-efficient choice.

PSQL 2.1 E and PSQL 2.1 E LD
• The recommended engine oil for your DAF trucks
• For optimum engine performance and proven fuel economy
• Also suitable for truck brands other than DAF
• Meets the highest quality requirements and European standards.

Your transport fleet deserves the best engine oil. That's why you should ask for the new DAF oil standard at every service.